About Us


We Take Care of Our Clients
Our principals and staff managers are involved in the day-to-day decisions of each project, no matter how large or small; this insures attention to detail as well as maintains and reinforces our superior reputation.

Each job or project falls under the direct supervision of a Project Manager who is in turn supervised by either the Service Manager, Sales Manager, or both, to insure the customer receives complete service.

Meet the Owners
Joe Siano and Ron D'Aversa both take an avid interest in all projects performed by the staff.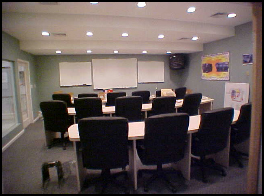 Our Team
Employing over thirty-five (35) qualified HVAC service technicians enables us to provide immediate response to our clients. All of our technicians offer years of field experience and are supervised by former manufacturer service representatives.

HI TECH Air Conditioning Service, Inc. is dedicated to the highest standards of knowledge and training for our field staff.

We achieve this by the rigid enforcement of high standards of excellence from all members of the management team, a commitment to professionalism at all levels, and a program of continued training of our field technicians on the changes in technology as it occurs.



We've Got What it Takes
Our 10,000 square foot facility in West Babylon, N.Y includes an extensively stocked warehouse with all commonly used replacement and repair parts, as well as a loading and receiving area for heavy equipment.